Four Fields of Operations
---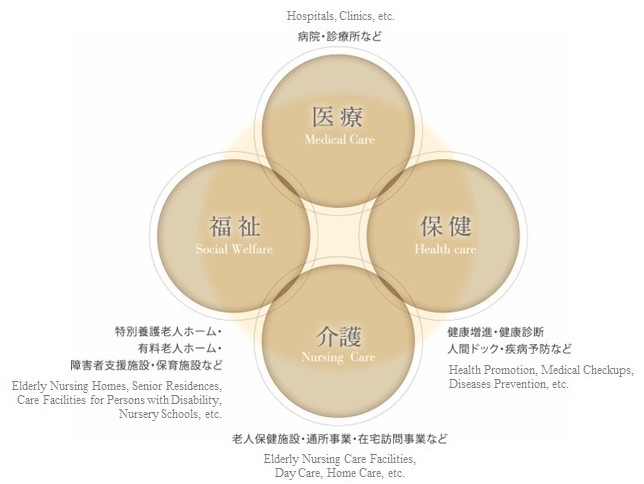 Seirei Social Welfare Community began its work in the 1930s, caring for tuberculous patients in an age when tuberculosis was feared as a fatal malady. Seirei later expanded from a clinic to a hospital as an established medical institution, which provides patients with extensive modalities of treatment. The work of tuberculosis screening, which began as a preventive measure, developed into the Social Health Department handling adult disease prevention, comprehensive medical checkups, industrial health and safety, health promotion, and other areas.

The social welfare function that started as a recuperation facility following recovery from tuberculosis later expanded into facilities for a range of users. After a process of creating other organizations and specializations, Seirei emerged as one of the most distinguished social welfare organizations in Japan.
From 2000 onwards we have provided comprehensive, integrated humane services including admission facilities supported by nursing care insurance, home-based services, senior residence, patient care, health, social welfare, and nursing services.

Our core operations include health care, medical care, social welfare, and nursing care services at 157 facilities in 9 prefectures including Tokyo.
We have 7 hospitals, 4 medical checkup facilities, 18 elderly nursing homes,12 nursery schools, 12 senior residences, and other facilities.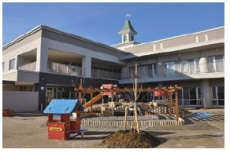 Growth of the Number of Facilities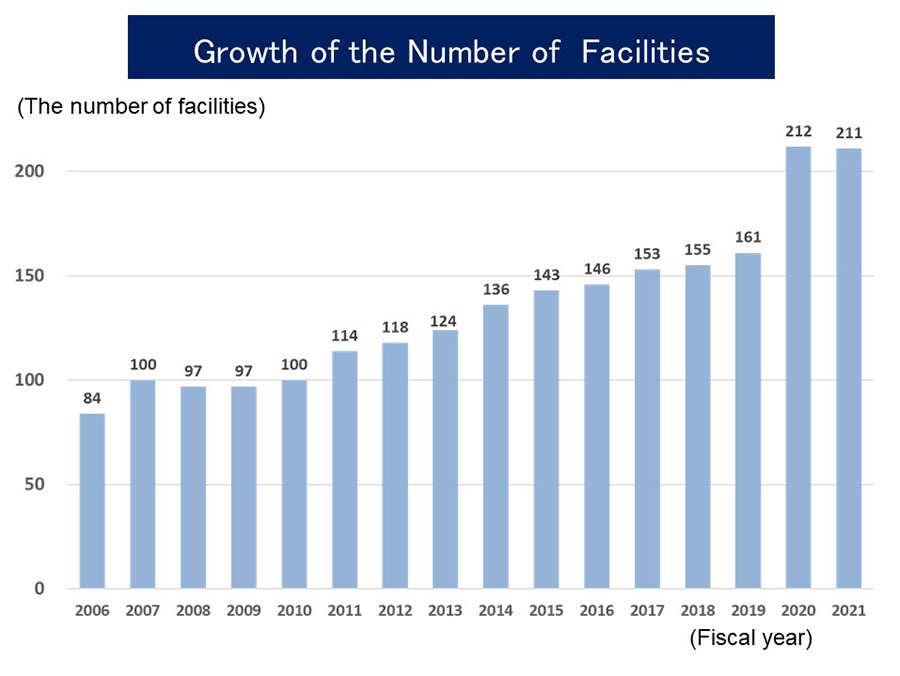 Growth of the Number of Employees and Revenue